On sale now at Epidigit.com!
Let see the review here:
Supercard DSTWO Review by GBATemp.net

The Supercard DSTWO, having been in development for over a year and talked about for months, is the latest flash cart from the Supercard Team. It features the same on-board processor that was found in the iPlayer, but unlike the iPlayer, the DSTWO is a fully capable flash cart that can play DS ROMs.

The team behind the Supercard have been actively promoting the DSTWO and its supposedly unrivalled features. Additions such as GBA and SNES emulation, DivX/XviD playback and other realtime options including game guide mode, free cheat mode and slow motion are all key selling points for the DSTWO, but are they any good?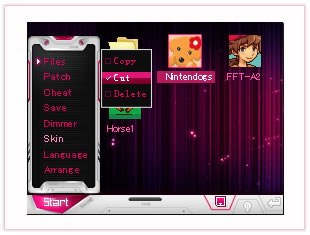 GBAtemp have been lucky enough to get an early preview sample of the DSTWO and have been actively testing it in order to give our members a little insight and help with their purchasing decisions.

Unfortunately the early version of the DSTWO loader we have is very limited in its functionality. Still nowhere to be seen are features such as SNES playback and any kind of media playback outside of Moonshell (that means no codec support yet).

GBA emulation

We'll first go into detail about GBA emulation which is undoubtedly the most anticipated feature.

The GBA emulator is actually heavily based off of Darkchen's GBA emulator that was previously found only on the iPlayer. It is an impressive emulator but unfortunately, besides a revamped GUI, the emulator appears to perform the same as it did several months ago back on the iPlayer. The majority of GBA games perform very well when the emulator is set to a slight frameskip, but there are still a handful of ROMs that are unplayable due to slow down or graphical glitches.

I personally think most users would be happy with the current state of the emulator, especially given the amount of options that are available, such as state saving, frameskip, fast forward, snapshot, key mapping and more. But bear in mind that there will likely be a few titles that will remain unplayable. Hopefully either Darkchen or the Supercard team are able to further optimise the GBA emulator and iron out any remaining issues.

Other System emulation

SNES emulation, a feature touted by the Supercard team is currently unavailable and so I am unable to comment on it. I do honestly believe that this feature will come in time, so I'm not too disappointed, as I have also heard and can confirm that the Supercard team plan to not only add SNES emulation but also other consoles such as the Neo Geo and possibly more.

The GBA emulator, and also any other features that make good use of the DSTWO's onboard CPU do decrease overall DS battery life. From my limited testing, my fully charged DSi battery performed well for a good 4 hours before dying.

Other features

I am also unable to comment on DivX/XviD and other codec support/playback, as these features are currently unavailable. They will most likely perform just as well as they did on the iPlayer as the hardware found in the DSTWO is basically that which was found in the iPlayer. Remember to keep a watch out for our full written review of the DSTWO in the next few weeks for more information on features that are currently missing from our review sample.

I assume Moonshell is where multimedia playback (DivX/XviD) will be handled, but I am not yet certain. The Moonshell install is quite a standard install and doesn't appear to offer anything out of the ordinary but I will update when this is clarified.

The EOS GUI

The Supercard DSTWO uses a slightly enhanced version of the EOS (Evolution OS, which is also on the DSONE). My DSTWO came pre-flashed for DSi 1.4 compatibility, but I can't confirm at this time whether or not this is factory default. Please stay tuned for more info on that.




Once booted, the DSTWO presents you with a DSi style main menu, from which you can choose what mode you want to enter. There are currently 5 modes - DS ROM mode, GBA emulator mode, Moonshell mode and 2 slot-2 boot options. These options, if you so wish, can be modified by editing some files inside the OS system folder.

The DSTWO OS can run in various languages including English, French, German, Spanish, Italian, Chinese and Japanese.

The main EOS is found by entering DS ROM mode. This is the screen from which you can launch your DS ROM files. The menu is very well presented, with file management options, DS ROM information, skinning options, config screens and more. Please take a look at the photos or videos we have provided to check it out for yourself.

The menu is very fast and responsive with a file listing shown on the bottom screen and time/date and ROM information on the top DS screen. As long as you know where you're headed, you can launch DS ROMs within 5-7 seconds of booting into the DSTWO.

Once you have a DS ROM loaded, you can enter the EOS realtime menu by hitting the default key-combo of L+R+A+B+X+Y (which can be altered to whatever you wish). A very nicely presented menu will appear on the bottom screen with six options - Game Guide, Cheats, Real Time Load, Real Time Save, Slow Motion, Free Cheat, brightness and reset (takes you back to EOS DS ROM menu).

ROM compatibility

As it stands, I have not yet encountered any incompatible DS ROMs on the DSTWO. I suspect compatibility will be similar to the DSONE.

When DS ROM compatibility is a concern, the Supercard team have an absolutely fantastic track record when it comes to supporting their flash carts. They are still releasing updated software for their original slot-2 DS flash carts and I doubt that this will change once the DSTWO starts receiving updates.

Realtime features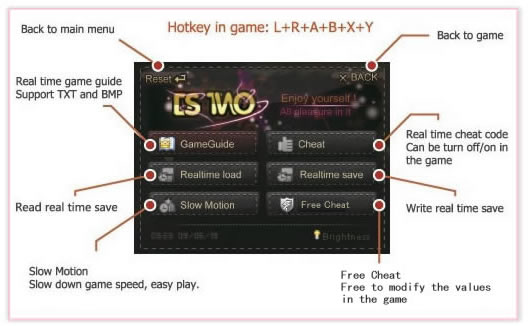 The realtime menu is very impressive, with a clean graphic rich interface compatible with the DS face buttons or stylus.

Game guide supports TXT and BMP files and allows you to scroll through the document(s) and will remember where you left off previously. A very handy feature and it appears to work very well.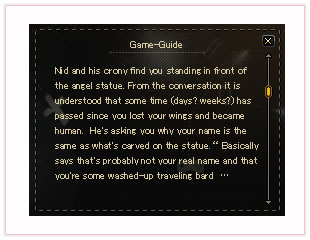 Cheat mode is a simple cheat interface compatible with R4DS and TTDS compatible cheats.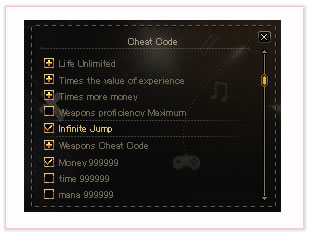 Real time save works great, and gives you up to 4 slots which you can name individually. I have been told that the realtime save feature has been updated to improve compatibility with 3D DS games.




Slow motion gives you the ability to slow down game play with 4 levels of slowdown. I have tested it and it works pretty well. There are some slight graphical anomalies in game, but it's easy to work around and hasn't caused any major problems on any of the games I've tested it on. The slow motion is quite stable and runs at a steady pace whatever setting you put it on.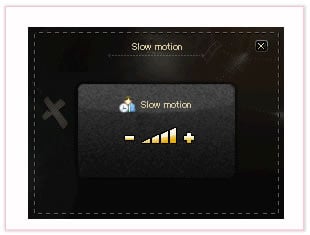 The free cheat mode, a new feature that is exclusive to the DSTWO allows you to search for and enable cheats within games when you don't have cheat files downloaded. For example, for new games that have just been released for which there aren't yet cheat databases, you'll be able to play around with this free cheat mode and search for potential cheats without having to use your PC or even exit the game.

It is actually quite complicated to get your head around to begin with, especially people that aren't familiar with cheating to begin with. It is quite easy to modify in-game values for things such as coin, points or life counts, but I have not yet figured out how to get it working with in-game values that are not represented by numbers.

It basically boils down to this process: For example in New Super Mario Bros. Your coin count may be 3. Open up Free cheat mode and do a search for the value "3". It will normally return thousands upon thousands of potential results and will ask you to search again to narrow it down. Go back into the game and increase your coin count to 4 for example. Go back in to Free Cheat mode and search again for "4". This will normally return just a few results as the DSTWO begins to understand what result you are searching for. Do this one or two more times by repeating the process by increasing coin count and the free cheat mode will eventually return the one and only result.
You can then modify this results value and it will be immediately changed in-game. You can save this value and give it a name for future sessions. You can even "lock" values. They will be set to whatever you chose, and will not change, no matter what happens during gameplay. For example, you will never die when hit because your coin count will always be positive.

Unfortunately, I am completely lost on the "fuzzy search" mode and have requested more information on this and will update when I have understood it.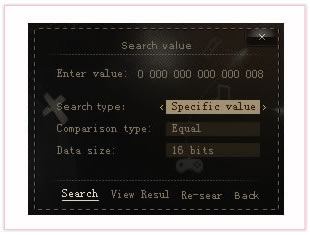 Everything else...

The DSTWO comes in a box shaped much like the one for the DSONE and the iPlayer. The box contains a brief manual, the DSTWO itself and a micro SD card reader.

The DSTWO is a black cart with a shiny back label and spring loaded micro SD slot. The cart is held together by a single screw and several prongs inside the plastic mould. The cart does have a slight bulge to it where the chips protrude outside of the casing, and it does feel somewhat tight inside the DSi's cart slot, but it clicks in place fine.

As some eagle-eyed readers have mentioned; the DSTWO does not come with a separate firmware flashing device such as that bundled with the DSONEi. This also needs to be clarified by the team so stay tuned for updates, but I assume this can and will be done by the DSTWO itself once powered on inside a Nintendo DS/DSi because of the onboard CPU.

As it stands, the DSTWO is a great cart so far - the onboard processor alone makes it worth having. I don't think it's fair to comment on or rate the DSTWO at this point in time, as it's clear to me from the missing features that the EOS isn't quite finished yet.

Whether or not these missing features will make it into the EOS before release in a couple of weeks time remains unclear, but I rest assured knowing that the DSTWO is coming from such a reputable company as the Supercard Team and have no doubt that they'll deliver on their promises.